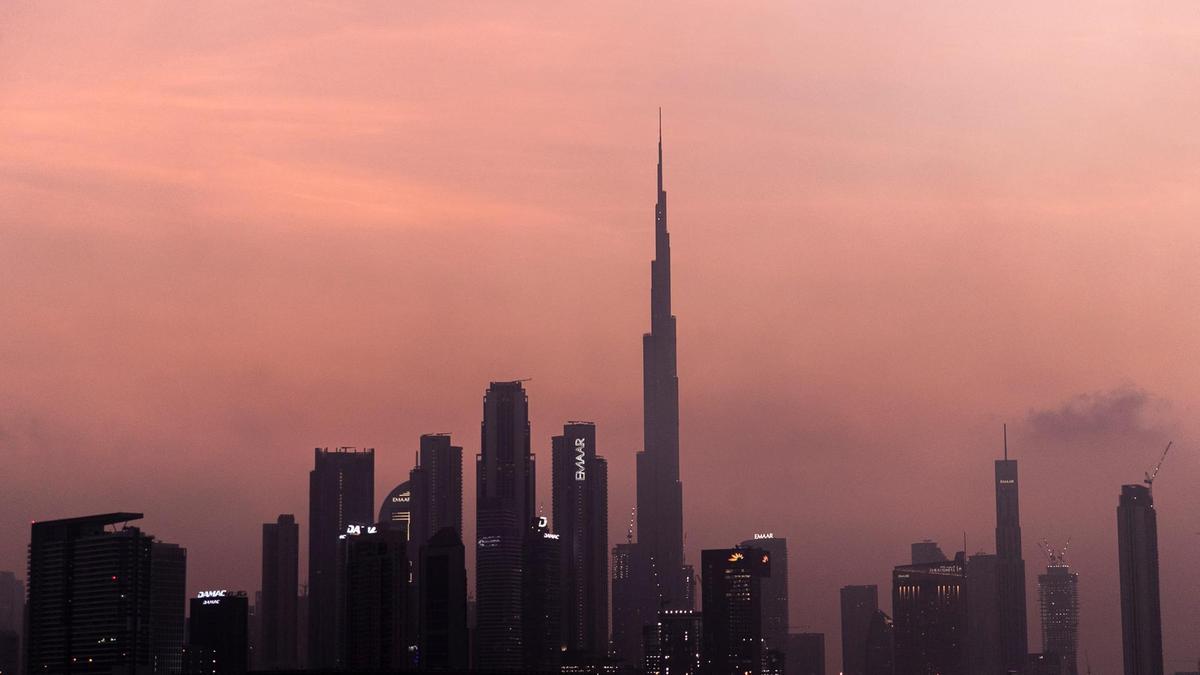 A total of 2,457 properties worth Dh4.73bn were sold last month, an annual increase of 11.3%, says Property Finder
About 32% of property transactions in August were off-plan while 68% were in the secondary market, according to Property Finder. Photo: Reem Mohammed/The National
The Dubai property market registered the highest number of sales transactions in August this year since the onset of Covid-19, according to a new report from the portal Property Finder.
Although August is historically considered to be a slow month for property transactions, the industry defied norms and recorded 2,457 sales transactions worth Dh4.73 billion last month, according to data from the portal. This represented a monthly increase of 2.2 per cent and an annual increase of 11.3 per cent, according to Data Finder, the real estate insights and data platform under the Property Finder group.
"In previous years, the summer months were typically slower for real estate transactions in Dubai because of the summer holidays," said Lynnette Abad, director of research and data at Property Finder. "This year, due to the Covid-19 situation, many residents chose not to travel. This, coupled with pent-up demand and attractive pricing, drove transactions higher."
Among the transactions concluded in August, 31.6 per cent were off-plan while 68.4 per cent were in the secondary market, according to Property Finder. There were 1,189 mortgage transactions worth Dh10.44bn in August.
With few project launches from developers in Dubai, buyer interest seems to be aimed at units in the secondary market. There was an annual increase of 22.4 per cent in secondary market transactions in August this year, according to the portal.
More than 5,560 property sales transactions worth Dh10.88bn took place in Dubai during the second quarter of this year, which is half the number of transactions during the first quarter, bringing this year's total to 15,893 deals worth Dh32.49bn, according to an earlier Property Finder report.
Dubai's property market has softened due to oversupply and a drop in oil prices that began in 2014. In September of last year the emirate formed a higher committee for real estate, headed by Deputy Ruler Sheikh Maktoum bin Mohammed and senior property developers, that aims to achieve a balance between supply and demand in the sector.
The market could bounce back next year on the back of increased economic activity related to Expo 2020, Hussain Sajwani, chairman of the UAE's third-largest listed developer Damac, said in May.
The top areas for overall sales transactions in Dubai in August were Town Square, Jumeirah Village Circle, Dubai Marina, International City and Business Bay, according to Property Finder data.
Most off-plan transactions were registered in Jumeirah Village Circle, Business Bay, Palm Jumeirah, Arjan and International City. The bulk of secondary market properties were sold in Town Square, Dubai Marina, Dubailand, Downtown Dubai and Dubai Sports City, the property website added.
"Since the Covid-19-induced crisis began, we have seen the search demand for larger units and number of bedrooms increase significantly and the sales transactions today further validate this," Ms Abad said.
The volume of sales transactions for 1-bedroom apartments in Dubai fell by more than 10 per cent, since the start of the pandemic. Studio transactions declined by more than 34 per cent. The volume of transactions for 3, 4 and 5-bedroom apartments increased by 9 per cent, 20 per cent and 15 per cent, respectively, according to Property Finder.
The findings are in line with data from CBRE, which found demand for larger properties such as villas and townhouses increased across GCC real estate markets as end-users spend more time working from home amid the pandemic.
Publish Date: 03-09-2020
Source: https://www.thenational.ae/business/property/dubai-sees-most-property-transactions-in-august-since-onset-of-covid-19-1.1071790