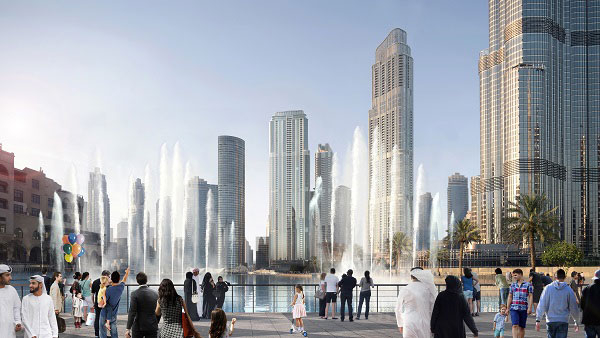 European fund snaps up Sky View hotel and residences, signalling increased buyer interest
The Downtown is the location for the Sky View tower, with Address being the hotel operator. Emaar has in the recent past sold some of its other hospitality-focussed assets as well.
Dubai: A European fund has bought the Sky View tower in Downtown Dubai for Dh750 million plus from Emaar, further confirming increased buyer activity in UAE's commercial real estate assets. The Sky View also features an Address hotel as well as residential apartments with prices from Dh1.5 million.
This is also one of the biggest deals in the UAE's property space in recent months, suggesting that buyers are on the lookout for fairly valued real estate deals. Property prices for commercial and residential assets have reset significantly over the last two years, and more so after the pandemic struck.
The consultancy Luxhabitat Sotheby's International Realty acted as advisor in the high-profile transaction. A spokesperson at the company declined comment on the name of the European fund or further details about the deal. Official confirmation is awaited.
Emaar had in late 2018 sold five of its hotel properties to ADNH (Abu Dhabi National Hotels) in a Dh2.2 billion deal.
Publish Date: 04-jan-2021
Source: https://gulfnews.com/business/property/dubais-property-market-starts-2021-with-bumper-dh750m-deal-for-downtown-tower-1.1609730238670