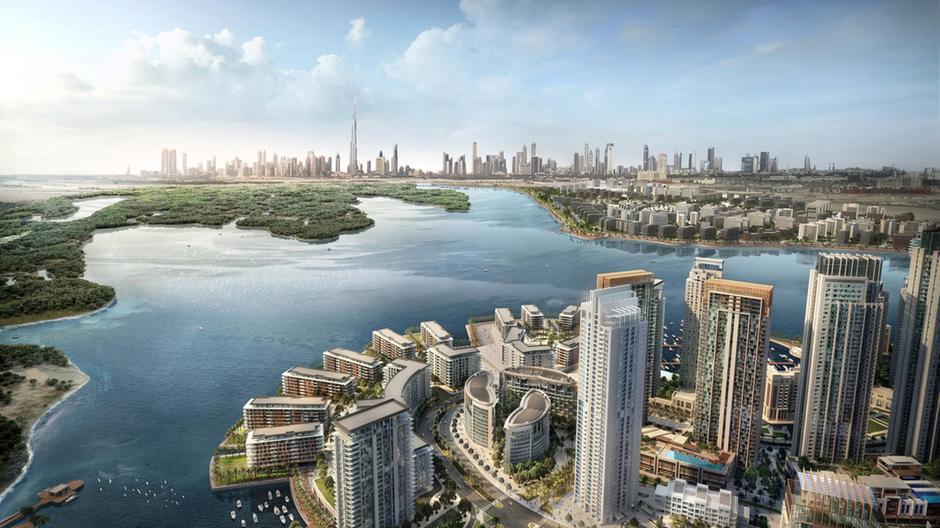 Dubai property market is once again a growth story for developers, Mohamed Alabbar says
Emaar Properties recorded property sales of Dh10.5 billion in the first five months of 2021. The company is forecasting even higher growth for the first half of 2021. courtesy: Emaar
Dubai's biggest listed property developer Emaar Properties recorded a 250 per cent jump in property sales in the first five months of 2021 as the economy recovers from the pandemic-driven slowdown.
The company's total property sales during the period rose to Dh10.5 billion ($2.85bn), compared to Dh3bn in the same period last year, the company said in a statement on Sunday.
"I am confident that the Dubai property market is once again a growth story for developers, in light of the UAE's wise policies, with Emaar perfectly positioned to capitalise on this," the company's founder and managing director, Mohamed Alabbar, said.
The UAE's property market, which softened in the wake of a three-year oil price slump that began in 2014 and subsequent oversupply concerns, is showing signs of a revival as end-users look to upgrade to larger spaces amid a rise in remote working and learning due to the pandemic.
Economic support measures and government initiatives, including visas for expatriate retirees, remote workers and the expansion of the 10-year golden visa scheme, have also helped to improve sentiment.
In April, the value of Dubai's property sales transactions hit a four-year high of Dh10.97bn, the highest monthly value since March 2017.
The developer behind Burj Khalifa, the tallest building in the world, is the third-biggest company on the Dubai Financial Market, with a market capitalisation of Dh29bn.
Emaar has launched a number of new developments this year including Golf Place Terraces at Dubai Hills Estate, Caya and Bliss in Arabian Ranches 3, and Palace Beach Residence at Emaar Beachfront, the company said. The developer also delivered other residential units at Dubai Hills Estate, Dubai Creek Harbour, Downtown Dubai and Emaar South.
Last month, the company reported an 8 per cent jump in first-quarter net profit to Dh657m as revenue climbed 12 per cent to nearly Dh6bn.
In other signs of a recovery, payment processor Network International said the UAE's restaurant industry achieved almost the same levels of dine-in spending in the first three months of 2021 as it did in the same period last year.
Overall dine-in spending was 1 per cent lower year-on-year during the first-quarter, according to the company on Sunday.
The quick bites restaurant category, which includes fast food, street food, food trucks and bakery outlets, witnessed the biggest growth in dine-in point of sale transactions during the quarter.
Publish Date: 06-06-2021
Source: https://www.thenationalnews.com/business/property/emaar-records-property-sales-of-dh10-5bn-in-first-five-months-of-2021-1.1235823