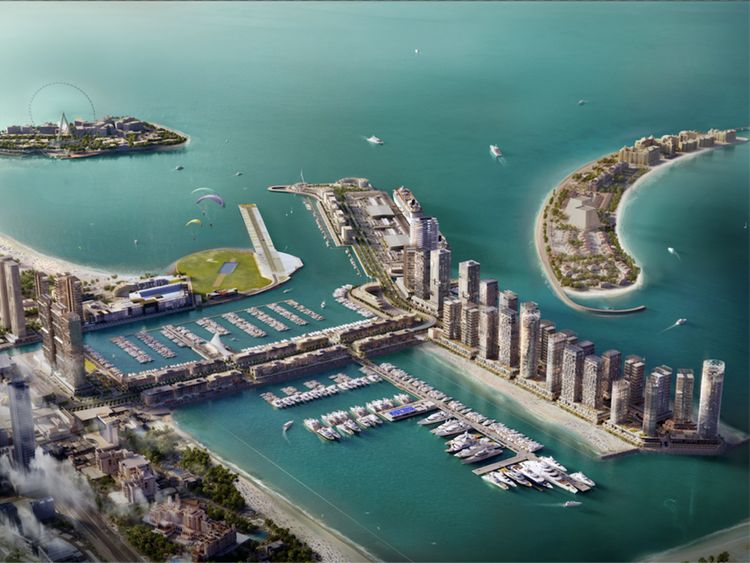 Opening in phases, Marina is located between Bluewaters and Palm and has 1,100 berths
There will be plenty of space available at Dubai Harbour Marina, which will feature up to 1,100 berths.
Dubai: The first yachts have docked at the Dubai Harbour Marina, ahead of the location's full opening. The Marina, which will have space for 1,100 berths, will open in two phases for yachts up to 160 metres in length.
It is located between Bluewaters Island and Palm Jumeirah, and built over an area of 20 million square feet that will include retail, restaurants, cafés, residences and hotels. The first two boats calling in were a tri-deck Majesty 120 and an Oryx 379, built by Gulf Craft.
Selcuk Balci, Managing Director at D-Marin Dubai and Dubai Harbour's marina operator, said: "The marina will strengthen Dubai's status as a modern maritime hub for yacht owners and captains to maritime businesses in need of a strategic logistics location. We are looking forward to operating the largest leisure maritime destination in the Middle East."
In a statement, Abeer Alshaali, CEO at Gulf Craft, "Our experience of berthing our recently launched superyacht Majesty 120 and Oryx 379 sport cruiser in the marina reinforced our confidence that this will be an exceptional addition to the Emirates' waterfront. Dubai Harbour will lead the way for greater economic growth both in Tourism and Yachting as Dubai adds boat enthusiasts to the ever-growing list of visitors."
Publish Date: 29-09-2020
Source: https://gulfnews.com/business/property/first-two-yachts-drop-in-at-dubais-all-new-harbour-marina-1.1601269347795