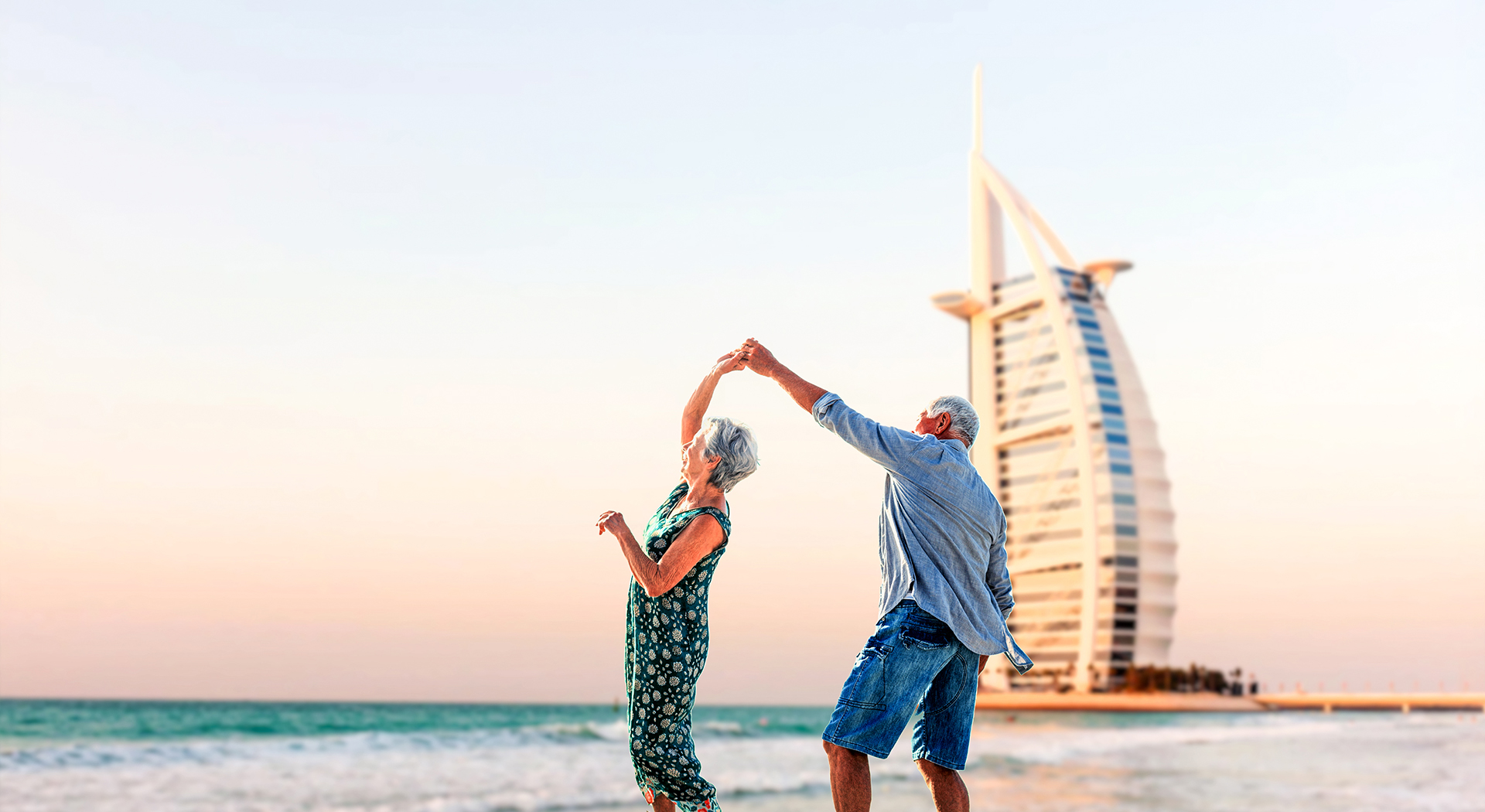 NEW UAE RESIDENCY VISA ANNOUNCED FOR RETIREES.
New visa initiative to contribute to the growth of tourism sectors and also attract high net worth individuals in UAE.
The UAE Cabinet on Tuesday amended the laws to grant residency to expat retirees.
His Highness Sheikh Mohammed bin Rashid Al Maktoum, Vice-President and Prime Minister of the UAE and Ruler of Dubai, chaired the Cabinet meeting at Expo 2020 Dubai.
"Today, we approved the conditions for granting residency to an expat retiree… We welcome everyone to our country," Sheikh Mohammed said in a tweet.
As per the amendment, if the retiree fulfils one of the following criteria, he/she will be eligible for retirement residency. The criteria are: a single property or more than one property worth Dh1 million (evaluation to be carried out by the related entity in each Emirate), or a bank deposit of no less than Dh1 million, or an active income of no less than Dh180,000 per annum.Earlier in September 2018, the UAE Cabinet had approved a law to provide retired residents over the age of 55 a long-term renewable visa for a period of five years.
The amendment would help attract this valuable category and support the UAE efforts to achieve more flexibility in terms of residency laws and visa requirements. The initiative will strongly contribute to the growth of tourism and also attract high networth individuals to the UAE. There are around eight million expat workers in the UAE and it's estimated that a sizeable proportion of the white-collar community might want to retire in the UAE.
"Retired expatriates would undoubtedly contribute significantly to the tourism sector, receiving family and friends and continuing to enjoy a quality lifestyle that they have become accustomed to," says Danielle Curtis, exhibition director ME at Arabian Travel Market.
Retire in Dubai
In September 2020, Dubai Tourism, in collaboration with the General Directorate of Residency and Foreigners Affairs (GDRFA-Dubai), had also introduced an initiative called "Retire in Dubai", whereby residents of the emirate approaching retirement age could apply for a renewable, five-year retirement visa.
Under Dubai Tourism's programme, expats' spouses and dependents can also qualify for the visa.
"With the means and time on their hands, it would be natural, not only for these retirees to travel, but also to receive family and friends. Airlines, hotels, destinations and other entertainment venues, all benefit from this additional revenue stream, which ordinarily might have been lost, had the retirees returned to their home countries," added Curtis.
Publish Date: Tue 9 Nov 2021, 1:36 PM
Source: https://www.khaleejtimes.com/government/uae-announces-new-visa-in-cabinet-meeting