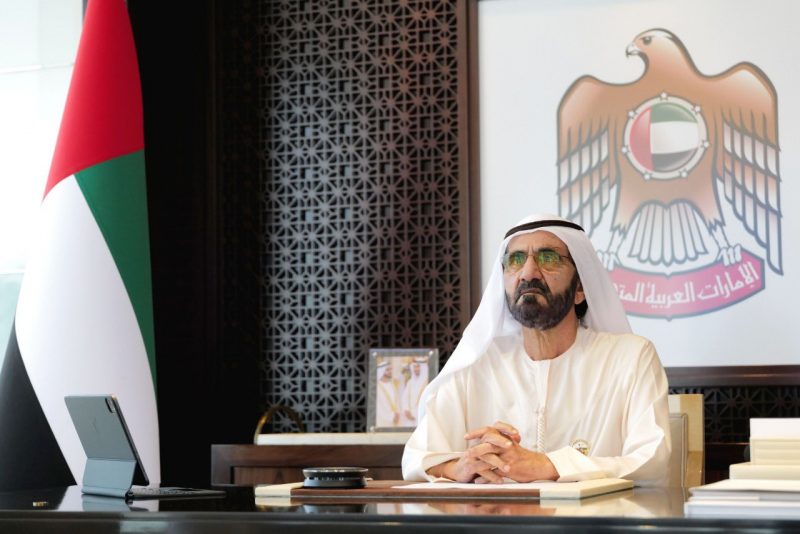 Potential recipients include specialised degree holders in AI, big data, epidemiology and viruses, as well as doctors and engineers, among others
Potential recipients include specialised degree holders in AI, big data, epidemiology and viruses, as well as doctors and engineers, among others
Sheikh Mohammed bin Rashid Al Maktoum, Vice President and Prime Minister of the UAE and Ruler of Dubai, has approved the decision to expand the categories of eligible individuals for the 10-year, golden residency visa.
The new categories now include: PhD holders, doctors, engineers in the fields of computer engineering, electronics, programming, electricity and biotechnology as well as graduates from accredited universities with a GPA of 3.8 or more.
The changes will take place December 1, 2020 onwards, official news agency WAM reported.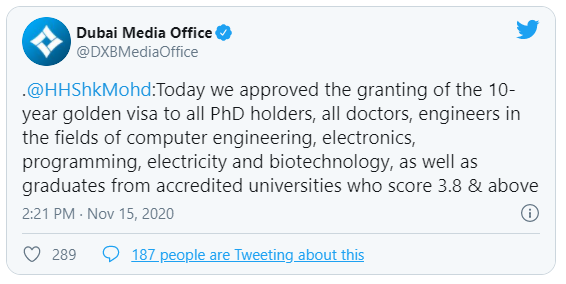 Golden residency will also be granted to holders of specialised degrees in artificial intelligence, big data, or epidemiology and viruses. Outstanding high school students and their families will be potential recipients too.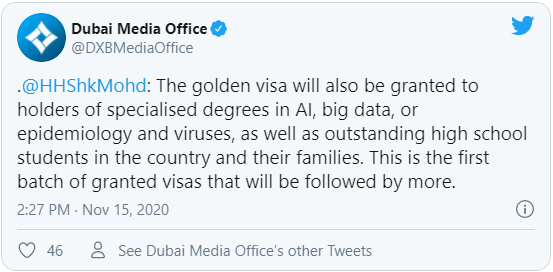 In May this year, Sheikh Mohammed had decided to award 10-year Gold Card residency visas to doctors of the Dubai Health Authority who were providing direct medical services to Covid-19 patients.
Publish Date: 16-11-2020
Source: https://gulfbusiness.com/uae-expands-eligibility-for-golden-residency-visas-new-categories-revealed/